Printed Pattern- Early 1930s Low Back Bra Pattern- Size 38" Bust
Regular price
Sale price
$14.00 USD
Unit price
per
Sale
Sold out
Share
Wearing History Archive Couture Pattern #AC128

PRINTED PATTERN- Mailed to you!

****ADVANCED LEVEL DIFFICULTY****


Circa 1930 Low back bra for wearing underneath low backed dresses.  This was a novel and new garment in 1930.  This pattern has been documented to November, 1930 in a Brooklyn newspaper (newspaper not included).

One Size Only- Size 38" Bust.

No cup sizes originally stated. Cup sizes were not in existence at this time period.  Bras were sold by full bust measure and then would be altered as needed.  I do not know what cup size it equates to.  This pattern has not been tested and is presented as it was in the time period, with the addition of drawn lines instead of holes.  Mock up first to check the fit.

*****THIS DOES NOT CUP AND LIFT LIKE A MODERN BRA.*****
This is a historical pattern for early history brassieres. This pattern was meant to provide coverage for modesty but will not lift like a modern bra.

This pattern requires knowledge of fitting and sewing. This is reproduced from the original rare period source, retains the original pattern shapes and fit, and includes all information originally provided. Instructions during this time period were minimal. This does include only a few early drawn illustrations. Some pattern changes will most likely be necessary to fit your figure.

I will not be able to supply sewing support or fitting advice for this pattern as I am unfamiliar with bra fitting. I just want to be sure this rare original source can get used and made by those who love experimental archeology into fashion history.

Archive Couture patterns are an exercise for one's skills, and an adventure into understanding sewing from antique patterns. Please read more details about this pattern below.



- - WHAT IS INCLUDED WITH THIS PATTERN - -

-A clean, computer drawn pattern of the basic pattern shapes needed to create the garment illustrated.
-Very basic sewing instructions.  The pattern instruction sheet is large and included on the pattern layout sheet.  Additional watch points by Wearing History are included but do no include step-by-step instructions.  A basic guide for where to resize is included but is not detailed.
-LIMITED sewing illustrations included. You must be familiar with how to put a garment together using pattern shapes and garment illustration.
-MINIMAL finishing techniques and included.  You should be familiar with bias facing, flat felled seams, or french seams.  Links are included in the pattern instruction sheet to previously made tutorials for some seam finishes.

- - What Is NOT Included With This Pattern - -
As per the "About Archive Couture Patterns" paragraph below, what is not included is standard of patterns of this age.

-NO trim placement. You must get creative with your lace and trims.
-NO fastener placement
-NO illustrated step-by-step instructions
-ONLY ONE SIZE- Size 38" bust
-NO CUP SIZES- Only the original, undetermined cup size.


- - About Archive Couture Patterns - -
Archive Couture patterns are of Advanced Difficulty and recommended for those who are familiar with putting patterns together with little to no instruction, and who are familiar with pattern alterations for fit. These patterns are have been taken from original historical source materials. These sources may include diagrams, overlapping patterns in magazine issues, early tissue paper patterns, or other period source material. The source material was used by experienced home sewists, dressmakers, or tailors of the period from which they are derived. These patterns were only available only in single sizes, with details such as grain lines or buttonholes most often unmarked. Wearing History has clarified markings (where given) and supplied tips for working with these historical patterns. You may choose to have a modern or period sewing book on hand to help with construction and fitting. Archive Couture patterns follow the period shapes of the original period source material, maintaining the historical accuracy and fit of the completed garment. Fitting a muslin mockup is strongly recommended, as all garments were meant to be worn over period foundation garments or corsetry. Fit and proportion of these patterns are different than modern costume patterns and may require alteration to fit your modern body, even when wearing period style foundations. Several mock ups may be required to achieve ideal fit. We believe these patterns should not be lost to time or languish in historical archives, but be made available for historical sewing enthusiasts of today.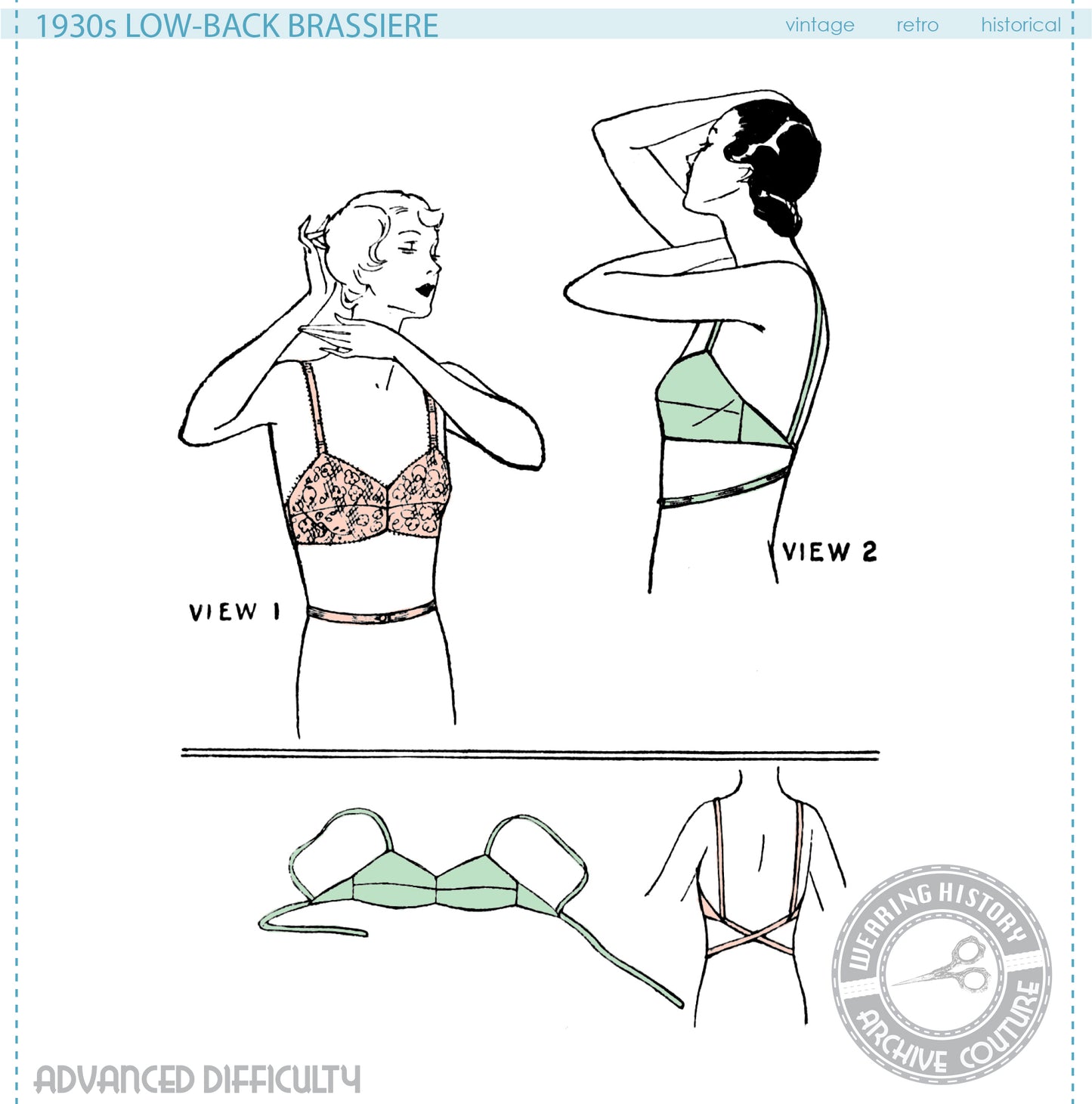 Shipping

PRINTED PATTERNS are mailed to you and already printed on big paper. Shipping is calculated at checkout. Please allow up to one week for orders to ship.

E-PATTERNS and E-BOOKS are digital download PDF files you save and print yourself or have printed for you. These will not mail to you. You download them yourself to your computer after checkout.

We do not sell to the EU or the UK on this site, as we aren't set up for VAT collection. Please shop on Etsy if you're in those countries. Http://wearinghistory.Etsy.com

HOW TO USE E-PATTERNS

Most patterns come as both A4/US LETTER and A0 size. You will need ADOBE READER, a free program, to print your e-pattern.

For A4/US LETTER paper:

Open the "READ-ME-FIRST" File for instructions on printing and piecing your pattern. Print the PDF file on your home printer, cut off on the lines given, and tape them together. Then you cut and use your pattern just as you would a normal home sewing pattern.


For A0 size:

This is sent away to a copyshop and printed on big sheets for you. We print A0 pattern sheets at great prices at Pattern Printing Company

Returns

No returns or exchanges are accepted. Please be sure of your pattern size and type of product, either physical or digital, before purchasing.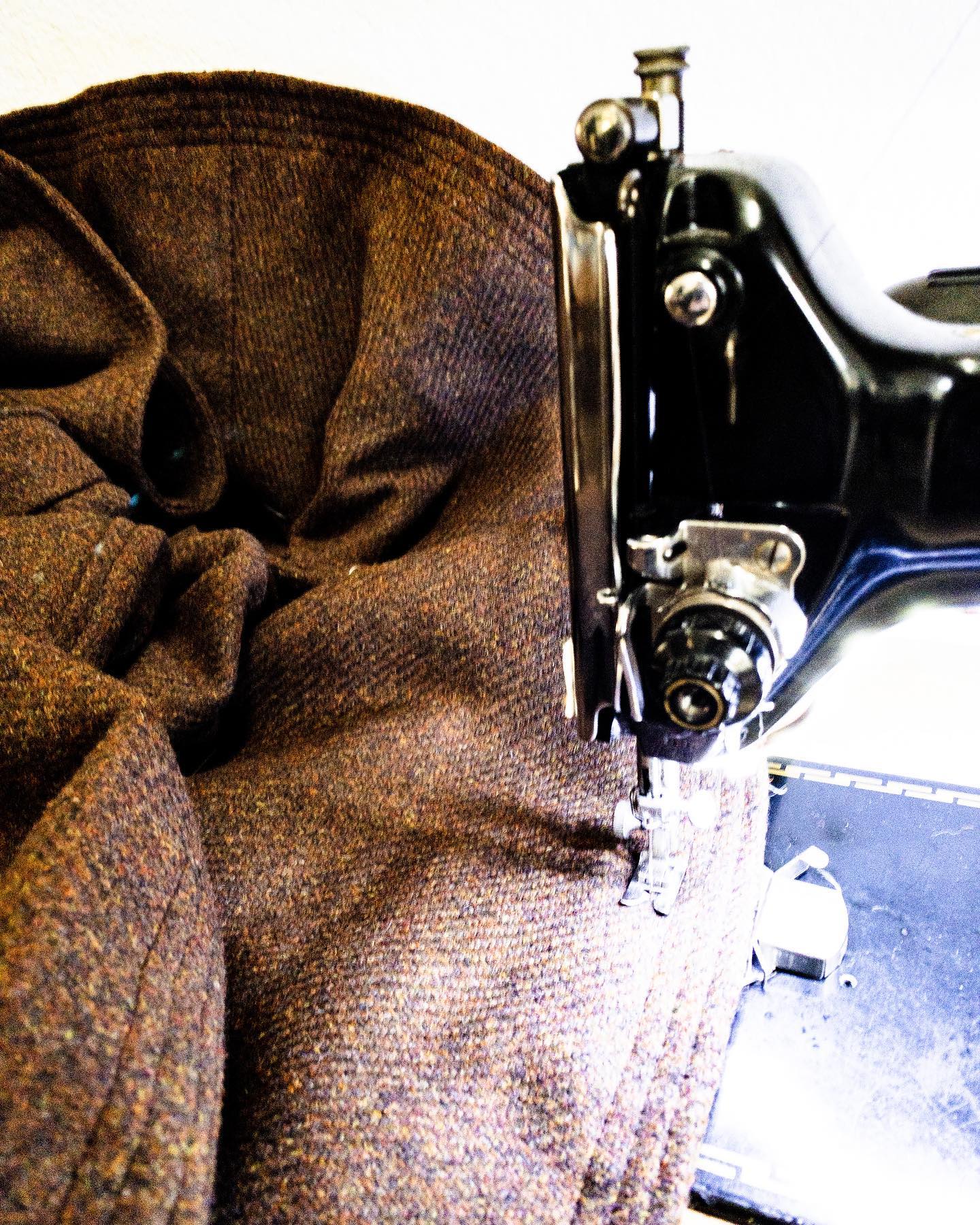 Carefully Researched
All of our patterns are carefully researched and based on either public domain materials or our own creations. Lauren applies her decades worth of practical application of historical fashion and technical skills when making these patterns, and often supplies watch points for making. External helps are available on Wearing History on YouTube and on Wearing History Blog to help you learn to sew history.